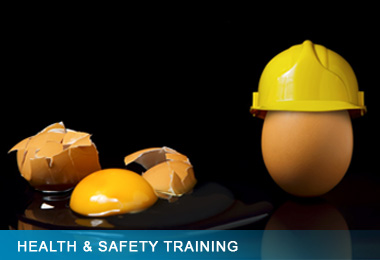 Health and Safety
Overview...
Some say that Health & Safety has gone too far....
At Kings Safety we are passionate about Health & Safety for the right reasons. No one should have their health or life put at risk while they are working, but every year too many people are injured or even killed whist at work as the following shocking statistics from the HSE show:
The latest statistics on work-related Health and Safety in Great Britain, including the following key annual figures (2017/18):
1.4 million working people suffering from work-related ill health
2,595 mesothelioma deaths due to past asbestos exposures (2016)
144 workers killed at work
555,000 injuries occurred at work according to the Labour Force Survey
71,062 injuries to employees reported under RIDDOR
30.7 million working days lost due to work-related ill health and workplace injury
£15.0 billion estimated cost of injuries and ill health from current working conditions (2016/17)
Unfortunately Health & Safety has gained a bad reputation in the media for some of the more obscure cases that we hear about, such as children not being allowed to play conkers in the playground. To see more Health & Safety myths and help put Health & Safety in perspective: http://www.hse.gov.uk/myth/.
What the law says...
With the constant changes within health and safety legislation, it has never been more important to ensure compliance in this field. Contravening this legislation can result in prosecution (with the possibility of an unlimited fine or even imprisonment).
The Health and Safety at Work etc Act 1974 requires the business to provide whatever information, instruction, training and supervision as is necessary to ensure, so far as is reasonably practicable, the health and safety at work of their employees.
This is expanded by the Management of Health and Safety at Work Regulations 1999, which identify situations where health and safety training is particularly important, eg when people start work, on exposure to new or increased risks and where existing skills may have become rusty or need updating.
All employers are required to have the correct systems in place to ensure a healthy and safe working environment for employees and any other people who may be affected by their business activities. Through achievement of one of our Health and Safety qualifications employees will develop the right knowledge and attitude to contribute to an organisation remaining compliant.
Training...
will contribute towards making your employees competent in health and safety;
can help your business avoid the distress that accidents and ill health cause;
can help you avoid the financial costs of accidents and occupational ill health.
Our Health & Safety training is lively and interesting, but also very hard hitting (not literally!) and packed with relevant useful information. We challenge the myth that Health & Safety training is boring!
Providing health and safety training and information helps you to:
ensure your employees are not injured or made ill by the work they do;
develop a positive health and safety culture, where safe and healthy working becomes second nature to everyone;
find out how you could manage health and safety better;
meet your legal duty to protect the health and safety of your employees.
Many of our courses are nationally accredited qualifications from the Highfield Awarding Body for Compliance
Health & Safety Courses - Which level do I need?
Health & Safety Courses...
Health & Safety Awareness
Level 1 Award in Health & Safety in the Workplace
Highfield Level 2 Award in Health and Safety within the Workplace
Level 3 Award in Health & Safety in the Workplace
Courses are offered on an in-house basis or can be arranged for group bookings